Learn about your Travel Advisors..here at Party Time Travel!

A Greeting From the Owner...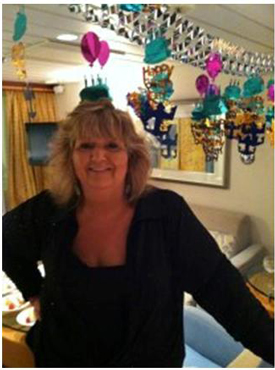 Hello and thank you for visiting our website!
My name is Linda Rodolico-Lettre, Owner and President of Party Time Travel. In the late 1980's I walked into a local travel agency in Nyack, NY (Rockland County) and said, "I'll work for free, teach me all there is to know..." Since then, I have been servicing my community both locally and afar with family oriented values, professional service and attention to detail. My staff and I know how to take care of our clients, so that all you have to worry about is packing! When you're ready to travel, we'll be ready to serve you!
You will find that we happily spend more time with you than larger agencies: Educating you, personalizing and fine tuning your travel arrangements and answering travel questions until we meet and exceed your expectations... After all, we want to become your Vacation Planners for Life!
A Special "Thank You"!!
For your continued loyalty, referrals, and friendships over the past 25 years. Planning your vacations, destination weddings, honeymoons, groups and other occasions brings out the joy, passion, and excitement in owning my travel agency. You make my job feel like I never have to "work a day in my life"!!
My deepest and warmest thanks,
Linda Sr

---
Click Here To Read What Our Customers Are Saying about Party Time Travel!
---